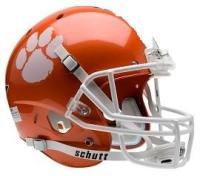 Green and Orange Inc. 2015
We are the official booster organization for Riverside Poly High Football. Our sole mission is to support the student athletes in the football program. We are a 501c3 non-profit organization with an all-volunteer staff. Every dollar we raise goes toward promoting Poly Football and keeping our youth fit and focused.
Each year we must raise approximately $100,000 to support this goal. This includes meals for the team, purchasing new uniforms as needed, replacing worn-out equipment, etc. The school district only funds a small part of our overall needs. Your help is vital to the continued success of the team and students.
We desperately need to expand our weight room and buy new weight equipment. Our goal with this fundraiser is to raise $30,000 for this cause. Each player has an individual goal to raise $500.
All donations are tax deductible. Our non-profit tax ID is 95-3735889.
| Total Raised | Total Projects | Total Team Members | Total Donors |
| --- | --- | --- | --- |
| $19,210 | 2 | 130 | 277 |